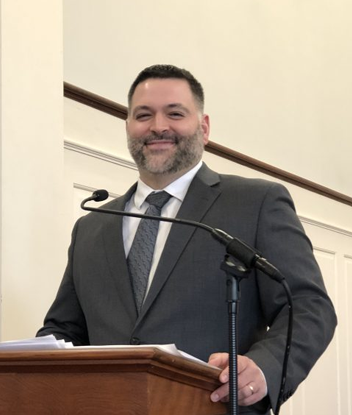 Reverend Jonathan D. Conant
Rye Congregational Church is very pleased to welcome our Senior Pastor, Jonathan D. Conant to Rye Congregational Church.
Rev. Conant was born and raised in Portland, ME and heard God's call to pastoral ministry at the age of 15. He attended Gordon College where he met his wife Jennifer, a fellow music major and a gifted mezzo-soprano. They attended Gordon Conwell Theological Seminary while living in a two-bedroom apartment with their three children. Pastor Jon graduated with a Masters of Divinity and a Masters of Counseling, and believes Jennifer earned those degrees along with him. After 12 wonderful years of worshipping, learning, growing, and finally ministering as Associate Pastor at First Presbyterian Church (PCA) in Ipswich, Massachusetts, God clearly led this family to Rye Congregational Church in January of 2023.
Rev. Conant believes that the Church is not just a group of good people who clean up well. It is not made up of finger-wagging moralists who just tell you to behave better. It is made up of those who know they have fallen short of God's standards, both actively and passively, and that the problems out there in the world truly start with the problems in our own hearts. By sheer amazing grace, we have found that through Jesus' perfect life, death and resurrection, He offers forgiveness, wholeness, new life and eternal purpose. As we hear His word preached, experience hospitality and genuine community with His followers, receive the sacraments of baptism and communion, prayerfully carry each other's joys and burdens, and carry His good news to the ends of the earth, He grows us together in family resemblance. That process will continue until one day, when He promises we will look like Him and see Him face to face. He will come again to make all things new, and to wipe away every tear from our eyes. The home we're all longing for deep down, is the home we find in His presence. So, we try in all we do, consistently imperfect no doubt, to point to Him and not to us. We would love for you to learn more about Him along with us.
"I love preaching, teaching, counseling, discipling, turning wrenches, rooting for the Patriots, singing renaissance choral music, hunting, fishing, and talking about spiritual formation. My greatest joy comes in walking with people and learning their stories and seeing how the gospel of Jesus Christ intersects, reroutes and even redeems painful parts of their stories." Pastor Jon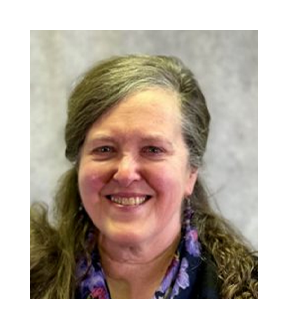 Congregational Church's Choir Director, Melinda McMahon is a mezzo-soprano and an instrumental artist. She has a B.M.E. in choral studies with a minor in harp performance from the University of Kansas, and a M.A. in music history with vocal performance emphasis from UNH. She has appeared as a soloist in Europe and urkey, and has performed throughout New England and the Midwest.
As a long-term member of the critically acclaimed Boston Early Music Festival renaissance group, Capella Alamire, she has published six CDs on the Dorian, Discover, Naxos, Titanic, and Centaur labels. Partnering with soprano Angelynne Hinson in Sirens' Song, they are known for their unique blend and varied programming, and have produced two CD's, A Quiet Christmas and Mélange. The Sirens have appeared in numerous regional concert series as well as in London, England.
As an instrumentalist, her experiences cover a wide range of repertoire from early music to theatrical productions. She has performed regionally as well as in Carnegie Hall and Chicago Symphony Orchestra Hall. Melinda continues to teach harp and voice in her studio, as she has done for over 35 years. RCC is blessed to have such an accomplished artist leading our choir.
Rye Congregational Church's Accompanist/Organist, Suzanne Sheppard is a classically trained pianist and composer known for her exceptional versatility, technique and creativity. Whether performing traditional repertoire, composing original music, creating popular arrangements, or teaching in the studio, Suzanne radiates a deep musical sensitivity and understanding.
With expertise across a variety of musical genres, Suzanne has extensive performance experience in diverse venues. She has served as Principal Pianist for the Boston Ballet School, Accompanist for Labyrinth Choir, and Pianist at T.F. Green Airport, as well as resident and guest pianist at many area churches. She is co-founder of The Sheppard Sisters, a dynamic vocal and piano duo that performs regularly throughout the region.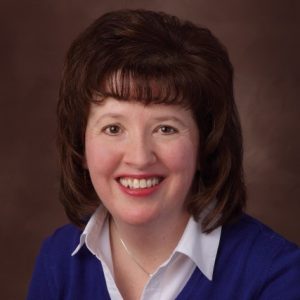 An award-winning composer, Suzanne has earned numerous honors for her original work, including prizes from the American Academy of Arts and Letters, ASCAP and the Composers Guild. She has received recent commissions and premieres by the acclaimed vocal ensemble, Cappella Clausura. In 2017, Suzanne produced debut recordings of two original works, Suite for Solo Marimba, and Riding the Road, for vibraphone and piano. She has also produced a solo piano CD, On Dove's Wings, featuring her original compositions and arrangements.
As an educator, Suzanne has been teaching piano and composition to students at all levels for more than 20 years, in academic settings and community music schools, as well as her private studio. Suzanne holds doctorate and master's degrees in music from the University of Michigan, and a bachelor's from the New England Conservatory. RCC is very blessed to have such an incredibly talented and dedicated organist/accompanist to support our choir.
Leigh deRochemont, the RCC bookkeeper since 2018, is a 7th generation Rye native, who has also served as RCC office Manager and Treasurer, is a member of the church choir and is the choir librarian. Leigh has held the titles of Rye Town Clerk, School District Clerk and Assistant Moderator and as Town Clerk, she transcribed the original 1726 town record book. A graduate of Portsmouth (NH) High School, she earned a degree as a Medical Assistant from Carnegie Institute in Boston, MA, has worked as a bank teller supervisor, and volunteers at town elections as an election official. She is a life member of the Rye Historical Society and Museum and a member of the Daughters of the American Revolution (DAR).
A proud mother of two sons, three grandchildren and four great-grandchildren, Leigh enjoys time spent with family, researching her genealogy, bowling, knitting and needlepoint.