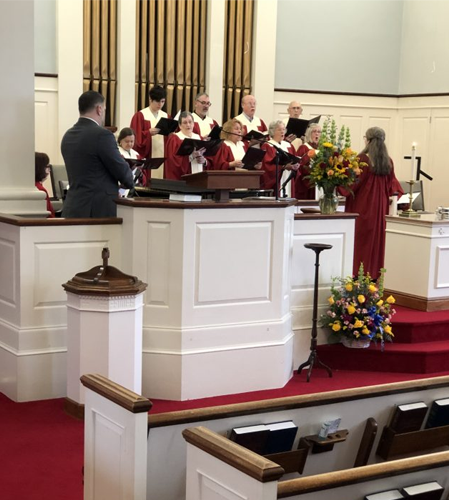 The Rye Congregational Church adult choir is a dynamic group dedicated to providing outstanding worship music September through June.
Congregational Church's Choir Director, Melinda McMahon is a mezzo-soprano and an instrumental artist. She has a B.M.E. in choral studies with a minor in harp performance from the University of Kansas, and a M.A. in music history with vocal performance emphasis from UNH. She has appeared as a soloist in Europe and Turkey and has performed throughout New England and the Midwest.
As a long-term member of the critically acclaimed Boston Early Music Festival renaissance group, Capella Alamire, she has published six CDs on the Titanic, Dorian Discover, Naxos and Centaur labels. Partnering with soprano Angelynne Hinson in Sirens' Song, who are known for their
unique blend and varied programming, she has produced two CD's, A Quiet Christmas and Mélange. The Sirens have appeared in numerous regional concert series as well as in London, England. As an instrumentalist, her experiences cover a wide range of repertoire from early music to theatrical productions. She has performed regionally as well as in Carnegie Hall and Chicago Symphony Orchestra Hall. Melinda continues to teach harp and voice in her studio, as she has done for over 35 years.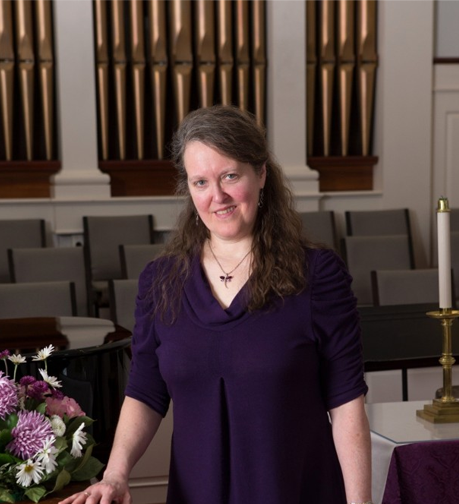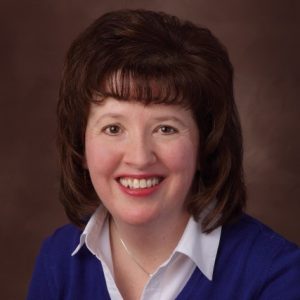 Suzanne Sheppard is the Accompanist/Organist at Rye Congregational Church and is a classically trained pianist and composer known for her exceptional versatility, technique and creativity. With expertise across a variety of musical genres, Suzanne has extensive performance experience in diverse venues. She has served as Principal Pianist for the Boston Ballet School, Accompanist for Labyrinth Choir, and Pianist at T.F. Green Airport, as well as resident and guest pianist at many area churches. She is co-founder of The Sheppard Sisters, a dynamic vocal and piano duo that performs regularly throughout the region. An award-winning composer, Suzanne has earned numerous honors for her original work, including prizes from the American Academy of Arts and Letters, ASCAP and the Composers Guild. She has received recent commissions and premieres by the acclaimed vocal ensemble, Cappella Clausura. In 2017, Suzanne produced debut recordings of two original works, Suite for Solo Marimba, and Riding the Road, for vibraphone and piano. She has also produced a solo piano CD, On Dove's Wings, featuring her original compositions and arrangements.
The choi
The Rye Congregational Church choir is a non-auditioned choir and welcomes all who have a desire to worship the Lord through song and would enjoy a great choral experience.
Rehearsals are on Wednesday evenings 7:00 ~ 8:30 PM, September – June.
If You Like to Sing – Join Our Choir!
* Choir Member Positions: Soprano, alto, tenor and bass.
* Physical Qualifications: Must be able to hold hymn and anthem books and carry light musical notes part-way across the sanctuary – must have sufficient vision to see the director 10-12 feet away.
* Experience: No applications will be accepted from persons who have not sung, hummed or whistled in the car, the bathtub or shower at some time in their life. There are NO auditions!!
* Beginning Wage: NONE – but there is increased satisfaction and joy in the service of God.
* Fringe Benefits: Social security – we can only promise you the security of social fellowship with other choir members.
* Hours: Wednesday evenings from 7:00-8:30 PM and Sunday mornings. There is an occasional opportunity for overtime.
* Retirement: Self-determined by printed notes getting too small, robe being too heavy, notes too high, sanctuary too hot or to cold, or the accompanist not being able to play the notes you sing. We are an equal opportunity employer!
* Seriously: Choir rehearsals on Wednesday evenings begin at 7:00 PM. If you would like to share in this ministry, don't hesitate to show up on any Wednesday night. and congregation enjoys fine sanctuary instruments including a 24-rank pipe organ of 1700 authentic pipes, and a Schimmel grand piano.