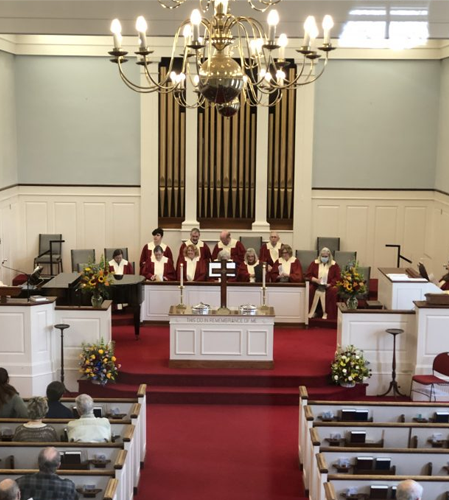 Check out RCC's choir information!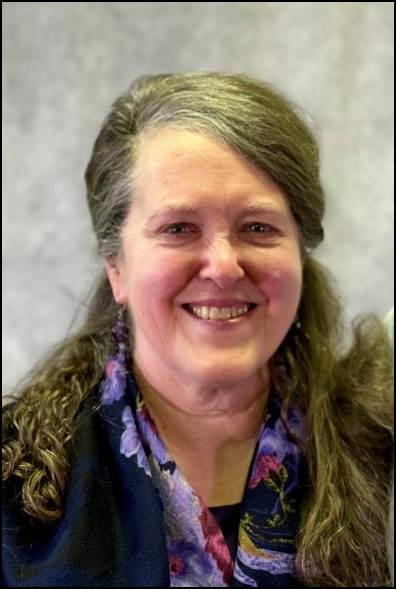 Mindy McMahon ~ Music Director
Melinda McMahon is a mezzo-soprano and an instrumental artist. She has a B.M.E. in choral studies with a minor in harp performance from the University of Kansas, and an M.A. in music history with vocal performance emphasis from UNH. She has appeared as a soloist in Europe and Turkey, and has performed throughout New England and the Midwest.
As a long-term member of the critically-acclaimed Boston Early Music Festival renaissance group, Capella Alamire, she has published 6 CD's on the Titanic, Dorian Discovery, Naxos and Centaur labels. Partnering with soprano Angelynne Hinson in Sirens' Song, a duo who is known for their unique blend and varied programming, she has produced two CD's, A Quiet Christmas and Mélange. The Sirens have appeared on numerous regional concert series as well as in London, England.
As an instrumentalist, her experiences cover a wide range of repertoire from early music to theatrical productions. She has performed regionally as well as in Carnegie Hall and Chicago Symphony Orchestra Hall. Melinda continues to teach harp and voice in her studio, as she has done for over 35 years.
Suzanne Sheppard ~ Organist/Accompanist
Suzanne Sheppard is a classically trained pianist and composer known for her exceptional versatility, technique and creativity.  Whether performing traditional repertoire, composing original music, creating popular arrangements, or teaching in the studio, Suzanne radiates a deep musical sensitivity and understanding.
With expertise across a variety of musical genres, Suzanne has extensive performance experience in diverse venues, including the classical concert hall, the theater, ballet and modern dance studios, the piano bar and the church.  She has served as Principal Pianist for the Boston Ballet Center for Dance Education, Accompanist for the professional ensemble Labyrinth Choir, and Pianist for the Live Piano Music Program at T.F. Green Airport, in Providence, RI, as well as resident and guest pianist at churches of varying denominations.  Since 2013, Suzanne has been performing regularly with her dynamic vocal and piano duo, The Sheppard Sisters, co-founded with her sister, mezzo-soprano Lisa Sheppard Hadley.  The duo has been awarded several grants from the Massachusetts Cultural Council, and has performed throughout the region.
An award-winning composer, Suzanne has earned numerous honors for her original work, including prizes from the American Academy of Arts and Letters, ASCAP and the Composers Guild.  Suzanne has received recent commissions and premieres by the acclaimed vocal ensemble, Cappella Clausura, and her music has been performed by the Boston Society of the New Jerusalem Ensemble, the Ann Arbor Symphony Orchestra, and the Orpheus Chamber Music Ensemble, as well as individual professional musicians.
In 2017, Suzanne produced debut professional recordings of two of her original works:  (1) Suite for Solo Marimba, published by C.F. Peters Corp., performed by marimba virtuoso, Ayami Okamura and (2) Riding the Road, performed by jazz vibraphonist, Vid Jamnik, with the composer at the piano.  Suzanne also produced a solo piano CD, On Dove's Wings, featuring many of her original arrangements and two original compositions.
As an educator, Suzanne has been teaching piano and music composition to students of all ages, beginners through advanced, for more than 20 years.  In addition to her private studio, Suzanne taught piano at Rhode Island College as an Adjunct Instructor and was a Teaching Assistant in Music Composition and Theory at the University of Michigan.  She has also brought her expertise to several community music schools.  Suzanne holds a Doctor of Musical Arts degree from the University of Michigan, a Master of Music from the same institution and a Bachelor of Music degree from the New England Conservatory.